It has been about six or seven months in the coming but look at this...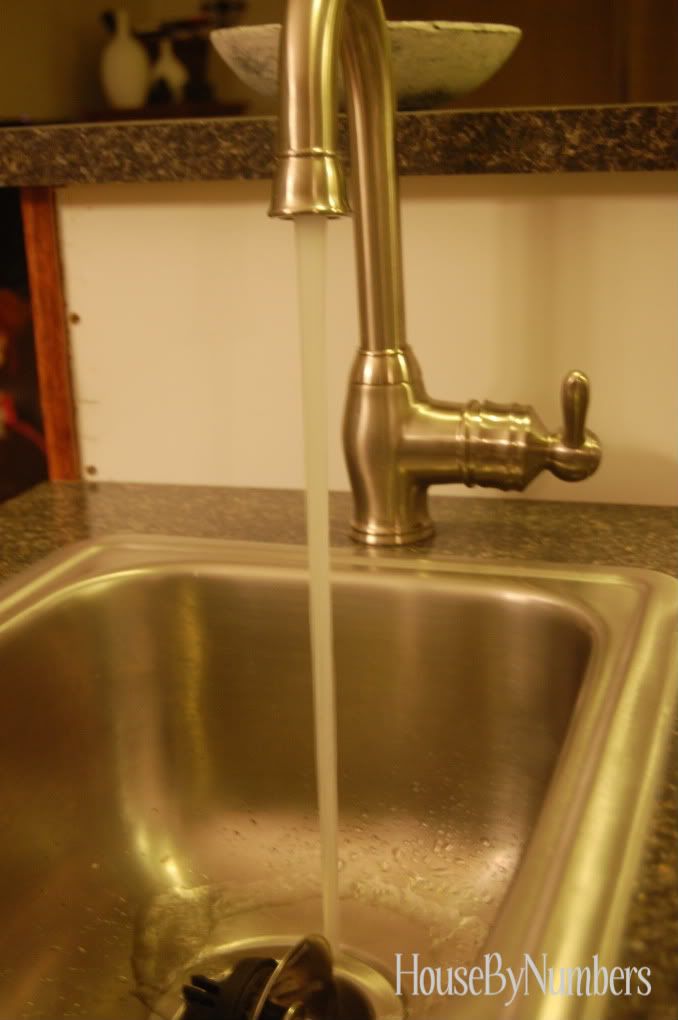 that's right folks - my prep sink is plumbed in and is finally more than a built-in stainless steel storage bin! How exciting! I'm pretty much the Queen of England now with my fancy two sinks in one kitchen. :)
Also - my favorite type of project - in that I had very little to do with it! :) And keeping with that tone.... Aaron gets all the credit for this sparkly gorgeous little number...
...and the finished grouted beauty - :)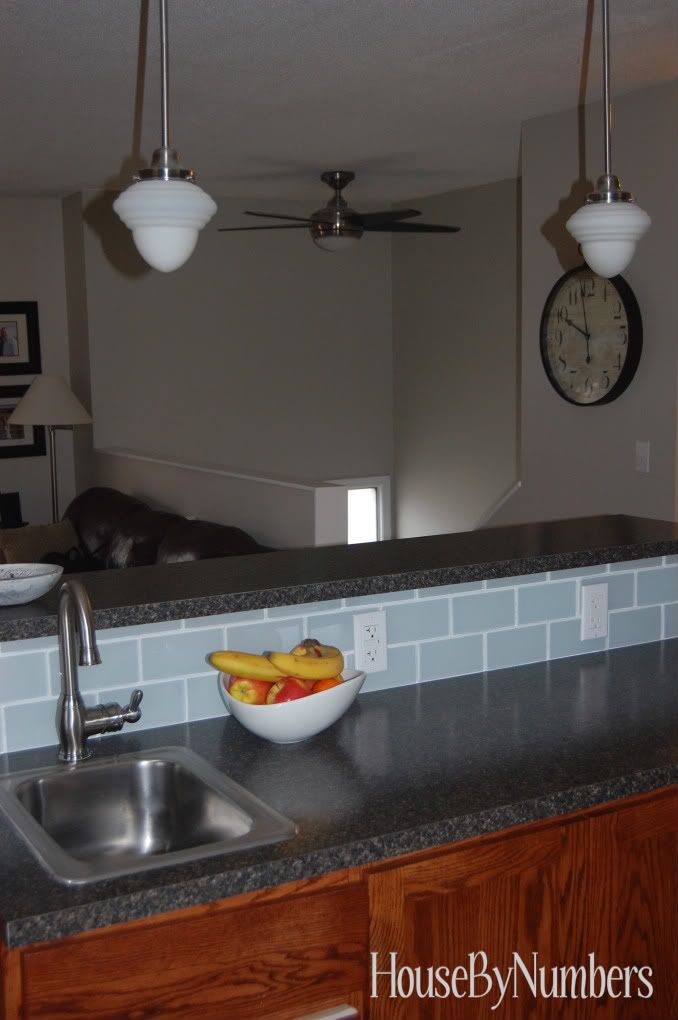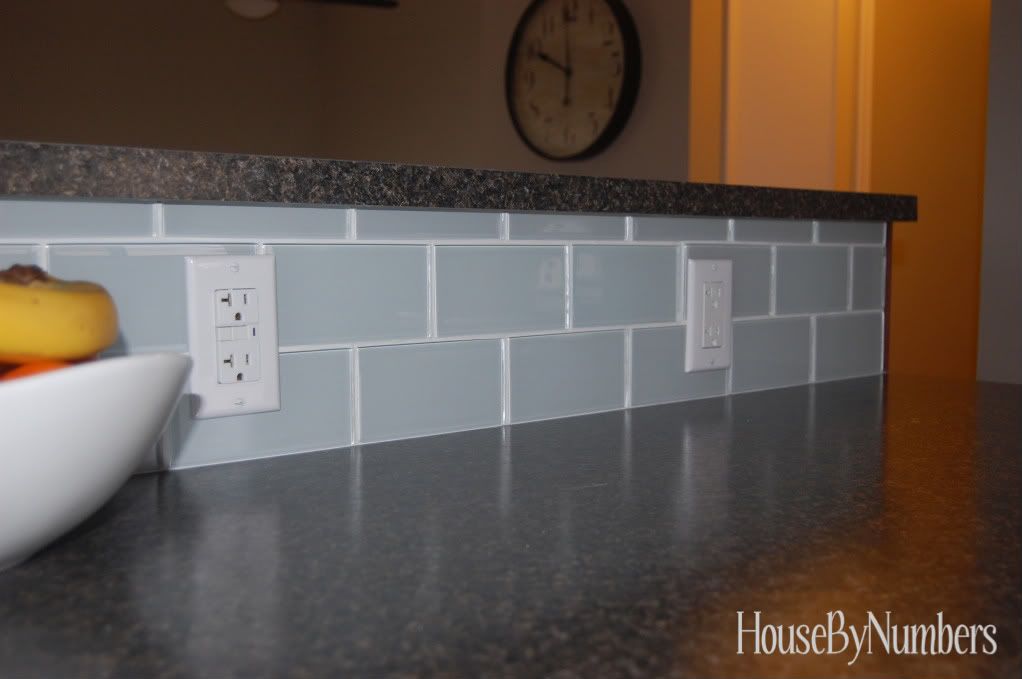 and times that by about eight and that's how much tiling is left to do our counter backsplash on the rest of the kitchen. ugggh..... - Listen to me complain....As if I'll be doing it! ;) Aaron - you're a rockstar! I need to bite the bullet on the hardware too - so chicken to drill holes in those doors....