So , it remains in our plans to properly renovate our main bathroom - with a new vanity, flooring and mirror - but that's looking like a year away at this point, and I wasn't content looking at this....
It was one of the only rooms that hasn't been painted since we moved in and one of the two left with patchy canary yellow walls and door. - k, please don't paint your doors canary yellow. ever. it doesn't have the "sunshiney" effect you would think at seven in the morning....
So - some left over paint (FREE), some new towels ($30), a toilet paper holder ($10), two small mirrors ($15 each) - and some moulding for around the mirror ($12) - a grand total of $82 and I I am MUCH calmer in the morning! :) We did also replace the lighting fixture a few weeks after we moved in - although now I'm not sure why we EVER elected to get rid of the brass hollywood dazzle strip! :) I do have a new faucet that still needs to be installed, I'm going to paint out the vanity doors white, and I need some more artish filler for beside the big mirror (taking suggestions for that please!) - but it think it's largely improved.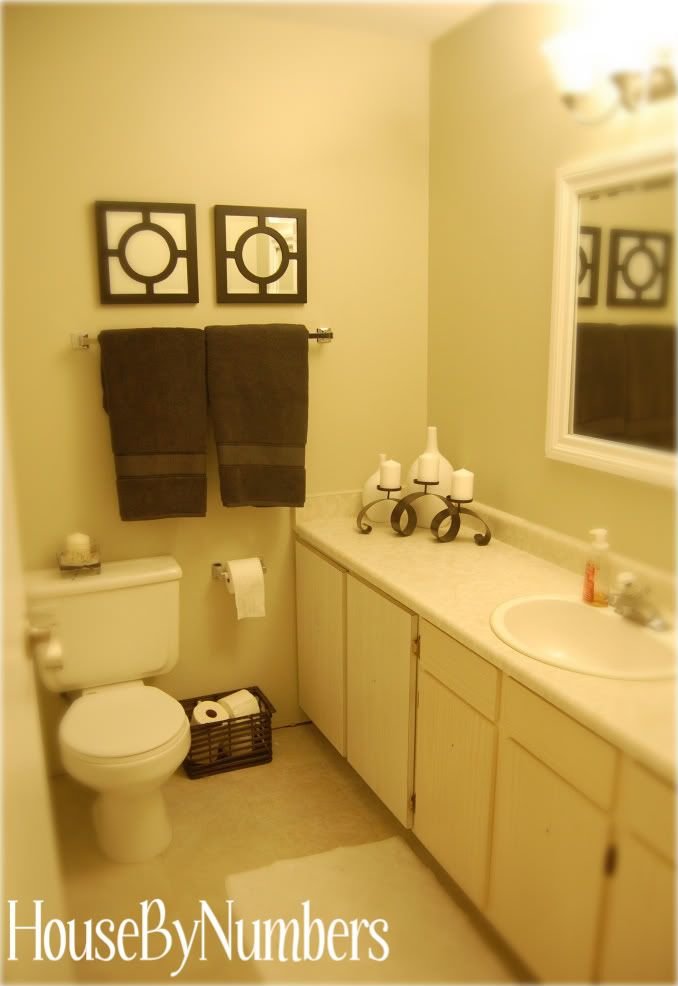 So, please....help me fill the wall space??